After a 16-year AFL career, Port Adelaide's Robbie Gray has announced his retirement from football, with Coach Ken Hinkley describing him as "the complete package".
The 34-year-old was named the club's best and fairest player three times in a row from 2014 to 2016 and won five Showdown medals, played 270 games and kicked 365 goals.
Gray will play his final game against the Adelaide Crows this Saturday at Adelaide Oval.
"To play in one more — and for that to be the last — has me looking forward to playing Saturday night," Gray said.
"I've got some amazing friends and memories that I'll take with me forever, but it's time for others to get their chance now.
"I can't wait to play in front of [Port fans] one last time, they've given me and my family so much and been such supporters of me personally."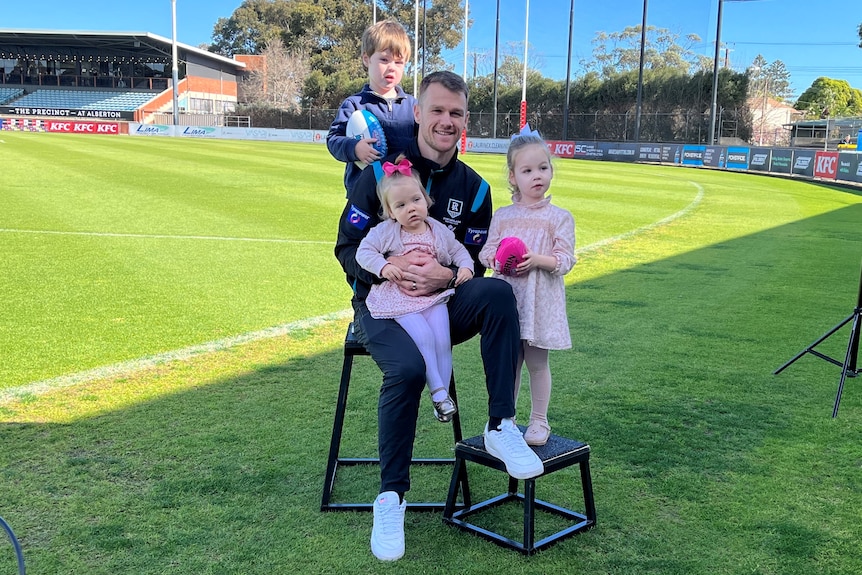 The four-time All-Australian said he has been finding it harder to recover from the rigours of the game, including persistent issues with his right knee.
"Obviously I had the big knee operation a long time ago and had a really good run for a long time after that," he said.
"It's got a bit grumbly the last few years and round one had a bit of an incident with it, was able to come back and play but it has been a bit of a struggle."
"You get to this sort of age and with issues I've had with my body, I knew it was the right time."
Gray said the decision to retire was tough.
"Certainly it has played on my mind a fair bit, this year has been a struggle," he said.
"After I weighed everything up, I felt like this is the right call for me personally and the club."
He told his teammates of his decision this morning.
Known for his ability to stand up in big moments, Gray is often touted as Port Adelaide's greatest player of the AFL era.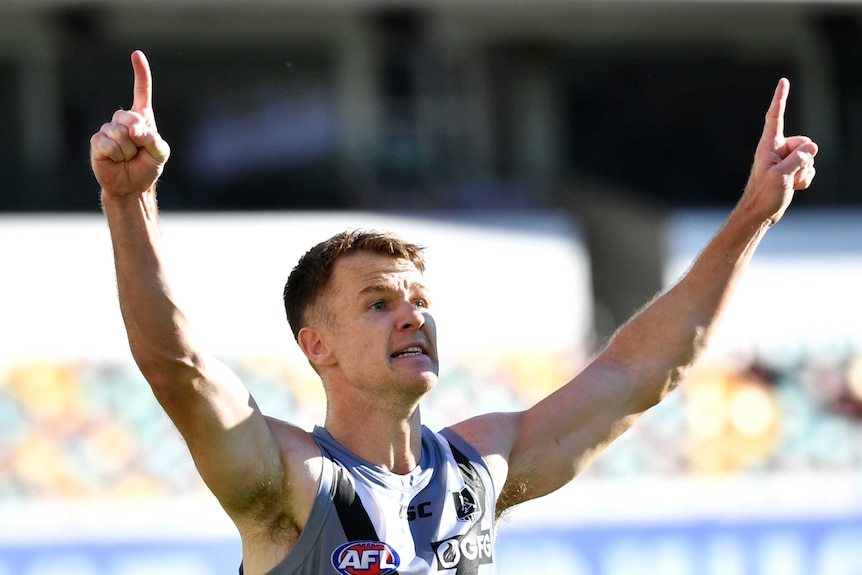 Coach Ken Hinkley agreed and said his impact on the club had been invaluable.
"He's the complete package, he's the absolute best of the best when it comes to playing the game … but he's equally as far up on that list of great people," Hinkley said.
"It's such a special person we're talking about today, that's why I find it sad, as much as I do a celebration of his career."
Hinkley said Gray was an all-time great of both the club and the AFL.
"I said last week, that in my opinion Rob has been the greatest player at our football club in the AFL era and I stick by that," Hinkley said.
"His record demands that kind of recognition.
Gray was voted champion player of the year in 2014 by the AFL Coaches' Association.
In 2017, Gray was diagnosed with testicular cancer and underwent surgery to remove a tumour before returning to the field.
Source: AFL NEWS ABC