Collingwood fights to keep their season alive as Fremantle make the trek to the MCG in hopes of a semi-final upset.
Follow the action in our live blog.
Key events
Live updates
13m agoSat 10 Sep 2022 at 7:49am
By Dean Bilton
Key Event
Brisbane's Jarrod Berry handed a one-game ban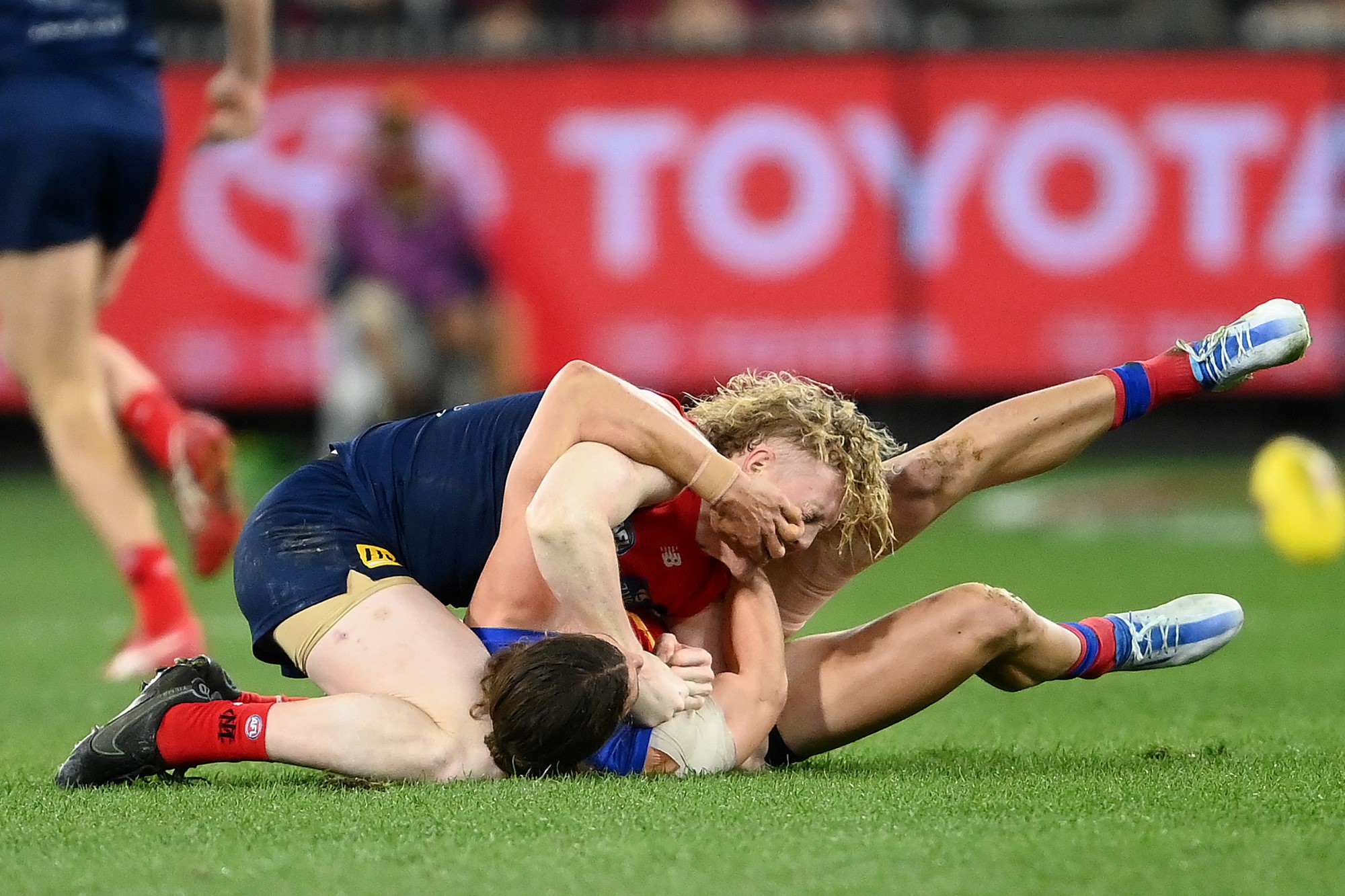 Some quick news from last night with big implications for next week.
Brisbane's Jarrod Berry has been offered a one-match suspension by the MRO for making contact with Clayton Oliver's eye. Berry was adjudged to have intentionally made "unreasonable or unnecessary contact to the eye region".
I think it's fair to say the Lions will be taking this to the tribunal given the stakes involved.
Share post
14m agoSat 10 Sep 2022 at 7:47am
By Dean Bilton
Key Event
Collingwood vs Fremantle: Whose dream stays alive?
It's been an unforgettable campaign for both Collingwood and Fremantle, but for one of these rapid risers the journey ends tonight.
The Pies will stride onto the MCG as favourites, as their performance against Geelong last week proved they are up to the finals standard and a match for any team left this September.
But the Dockers will believe too, especially after their second half against the Bulldogs, in which they broke free of their nervous shackles and showed what they are truly capable of. For most of this season, Freo have sat above Collingwood on the ladder so the Dockers will hold no fear.
We're 5/5 so far this finals series. Every game has been a beauty. Will the trend continue tonight? Stick around to find out.
Share post
Source: AFL NEWS ABC