The filmmaker behind a documentary about an all-abilities football team integrating into a mainstream club in regional Victoria hopes the film will inspire other sporting clubs to follow suit.
Key points:
Becoming Bulldogs tells the story of the all-abilities Jets football team and their integration into the Wodonga Bulldogs
Filmmaker Rebecca Randall hopes the team's story will inspire other sporting clubs to have all-abilities teams
To give the film a wider release, she needs more funding and sponsorship
Becoming Bulldogs follows the all-abilities Jets team integration into the Wodonga Bulldogs in the Ovens and Murray Football League during the 2019 season.
Baranduda-based filmmaker Rebecca Randall wrote, shot, produced and edited the documentary.
"I thought it was a great story to tell about that process of integration and diversity within the community," Randall said.
"I hope it inspires other sporting clubs.
"It is a very rare occurrence, even in Australia there are very few teams or clubs that have an all-abilities team integrated into their club."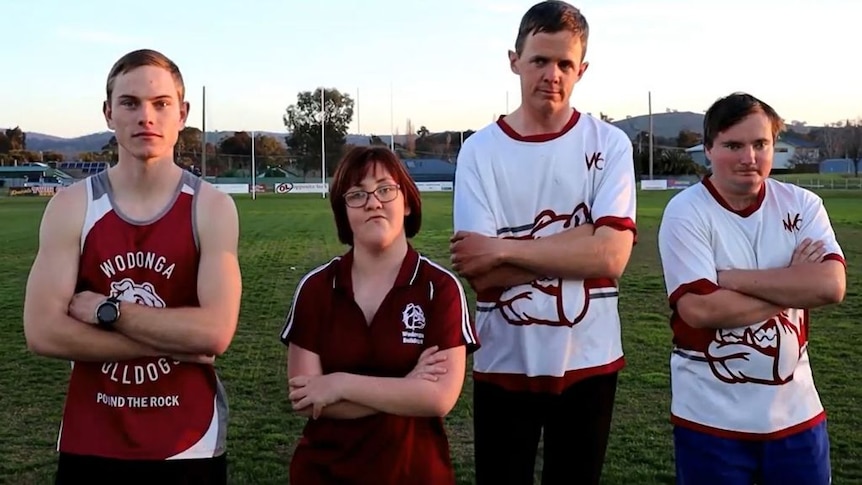 Randall who hosted a private screening for cast, crew and sponsors of the film this week, largely financed the project herself.
She said recent sponsorship and possible further support and community donations would help give the film a wider screening.
The extra money will go towards further post-production work including producing a digital cinema package of the film, covering the cost of music licensing and film festival fees.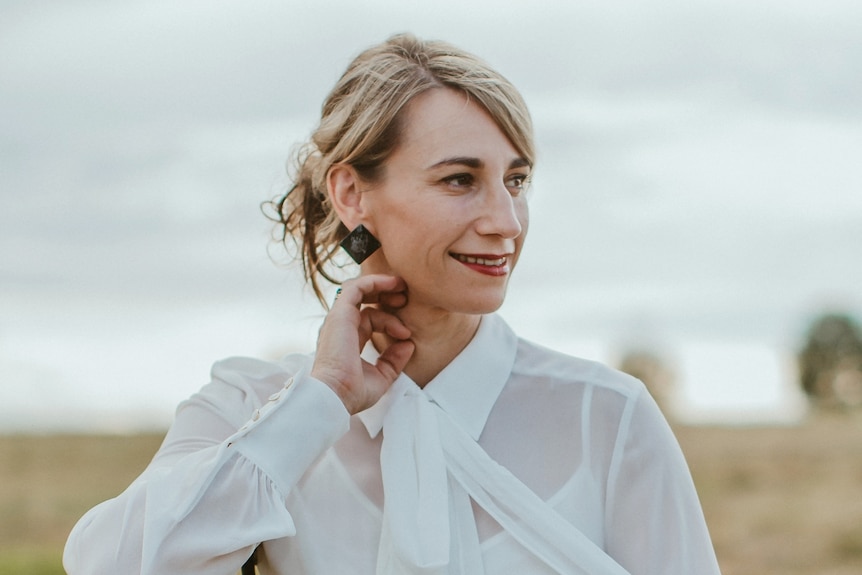 Jets captain Jack Maher hopes the film will lead to more all-abilities teams forming.
"The Wangaratta Magpies have got an all-abilities club [in the Ovens and Murray League] so if anyone in the district wants to have another club closer to home that would be awesome," he said.
Becoming Bulldogs
Jets manager Richard Bence said the Wodonga Bulldogs club was approached to integrate the Jets when he was club president in 2013.
He said the Jets started playing under the Wodonga Bulldogs banner in 2018.
"We developed a model, they wore our jumpers, trained on the ground [standalone and with senior players] and had access to our club," Mr Bence said.
"Essentially they became our fourth football team."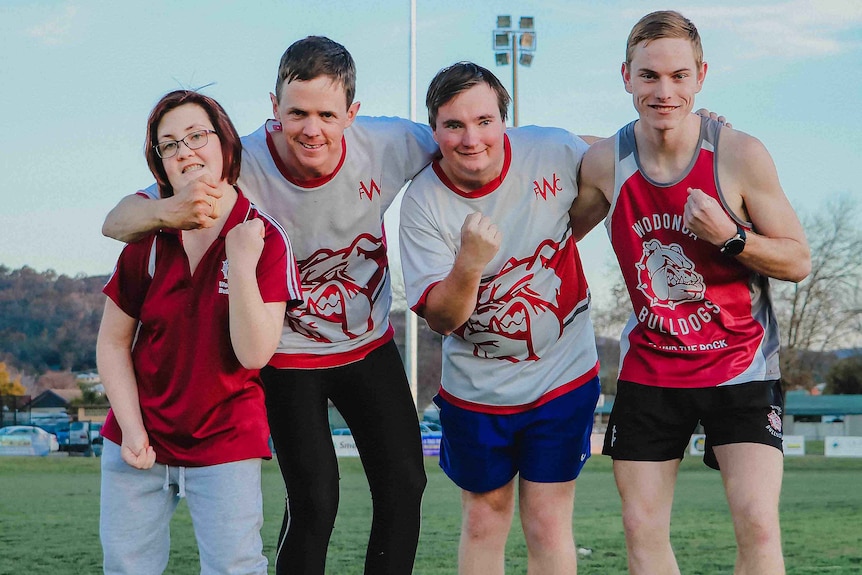 Mr Bence said each season the Jets play other all-abilities regional-based teams in Wangaratta, Shepparton and Echuca in carnival events.
"We each host a carnival day where the four teams are involved in round robins [tournament]."
Mr Bence said he had witnessed Jets players' social and communication skills develop at the Wodonga Bulldogs.
"A lot of players have become more social, and their communication has changed for the positive.
"It speaks highly of team sports," he said.
Mr Bence said the club, players, staff and supporters had benefited from having the Jets as a fourth team.
"It's about people coming together and sharing their love of footy … It has enhanced that feeling that we are part of a community."
Mr Bence said the Jets players' enthusiasm for footy was infectious.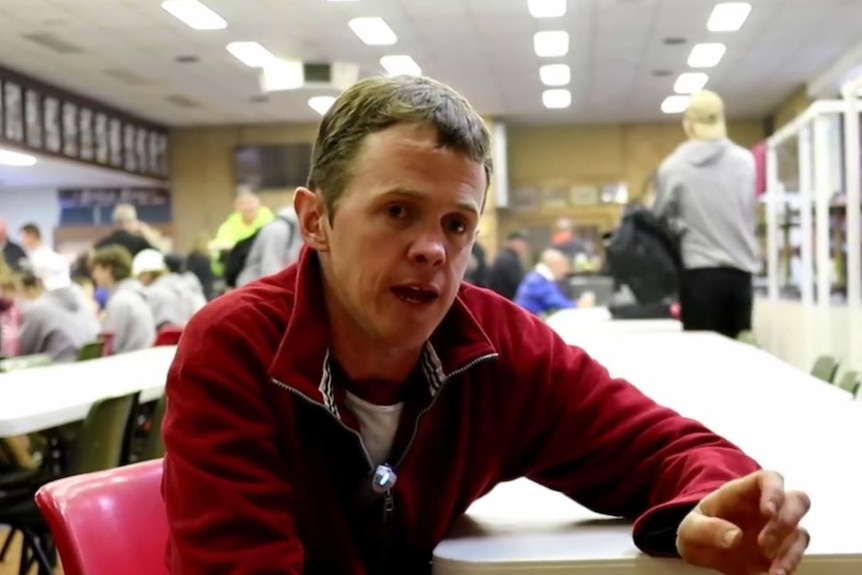 As well as enjoying his footy, Mr Maher said he loved the social aspect of being at the club.
"It's good to spend time with the footy and netball players and get to know them.
"We're all the same people, we get out there and we have a go," he said.
Source: AFL NEWS ABC